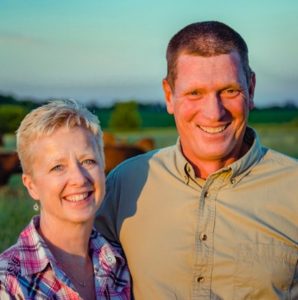 The conservation efforts of a southwest Minnesota farm family have landed them on the cover of a Wheaties box.
Grant and Dawn Breitkreutz own Stoney Creek Farm where they raise crops and red Angus cattle near Redwood Falls. Grant says General Mills contacted his family earlier this year to see about visiting their farm.
To say thank you, Wheaties recently featured Grant and Dawn on the cover of a box of Wheaties.
"We've hosted them on our farm to show them what we do with no-till, cover crops, and improving soil health," Grant said.
Dawn said, "It was a huge honor. I mean, what kid doesn't sit at the table when you're little and look at that Wheaties box and imagine what it would be like to have your own face on there. So we might not be sports champions, but it was pretty cool recognition for us."
(Learfield)
Share this article