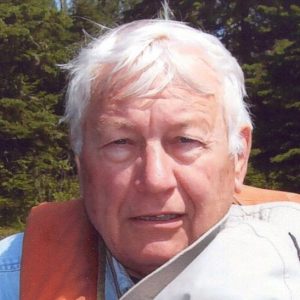 Charles "Charlie" Hunt passed away on February 18, 2019 in Olivia, MN at the age of 81.  Mass of Christian Burial is Monday, June 10, 2019 at 11 a.m. at St. Aloysius Catholic Church in Olivia with Rev. Joe Steinbeisser as celebrant.  Burial is in the church cemetery.  Visitation is from 9 a.m. to 11 a.m. on Monday at the church.  Memorials are preferred to Renville County Hospice.  Arrangements by Dirks-Blem Funeral Service, Olivia, MN.
Charlie was born in Morton, MN on July 8, 1937 to John and Kathryn Hunt.  He attended Morton School, Springfield High School, the College of St. Thomas in St. Paul, MN and Georgetown Law School in Washington D.C. Charlie married Charlotte on October 10, 1964 in Massachusetts and moved to Olivia in 1967 to join Tom Simmons in law practice.  He was the Renville County Attorney for four years and assistant County Attorney for many years.
Charlie is survived by his wife, Charlotte of Olivia, son Kevin (Susan) and grandson, Jack of Phoenix, AZ, son Steve of Tempe, AZ, and daughter Jennifer (Tim) Taffe and granddaughters, Abby and Libby of Bloomington, MN.  He is also survived by his brother John (Rita) Hunt of Rochester, MN and many nieces and nephews.  Charlie was preceded in death by his parents, his nephew, Jessie Smith, his sister Mary Louise Bodinski, and his brother, Richard Hunt.
Blessed Be His Memory
Share this article