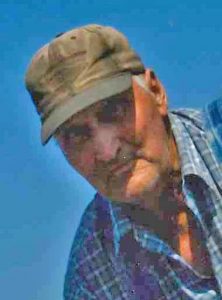 Lloyd Richard Anderson age 90, of Comfrey, Minnesota died on March 6, 2019, at his home in Comfrey, MN.
Visitation will be on Tuesday, March 12, 2019 from 1:00 pm to 3:00 pm at the Sturm Funeral Home, Comfrey Chapel.
Service will be held at the Sturm Funeral Home, Comfrey Chapel, on Tuesday, March 12, 2019 at 3:00 pm.
Interment will take place at a later date.
Arrangements are with the Sturm Funeral Home in Springfield, Minnesota. On line condolences may be left for the family at www.sturmfh.com.
Lloyd Richard Anderson was born on September 6, 1928 on the family farm in Comfrey, MN to Leonard and Maggie Anderson. He attended school in Burnstown Township and later enlisted in the United States Army. Lloyd served during the Korean War from 1951-1952. After his honorable discharge, he returned to Comfrey where he ran his family farm. In recent years, Lloyd operated a salvage business.
Lloyd is survived by his brother, Leslie (JoAnn) Anderson of Madelia; 5 nieces and friend, Lyle Eineke. He was preceded in death by his parents, Leonard and Maggie Anderson and brother, Floyd Anderson.
Share this article