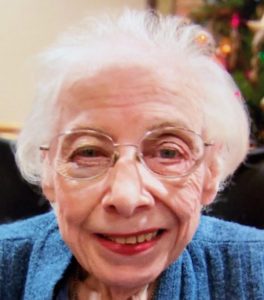 Betty Ann Fust, age 80 of Marshall, formerly of Tracy, passed away Saturday, February 9, at Avera Morningside Heights Care Center in Sioux Falls.  Funeral Services will be held at 11:00 a.m. Saturday, February 16 at Tracy Area Funeral Home in Tracy.  Visitation will be one hour prior to the service at the funeral home on Saturday.  Interment will be in the Maplewood Cemetery in LuVerne,. Online condolences may be sent at www.stephensfuneralservice.com .  Stephens Funeral Service – Tracy Area Funeral Home is assisting the family with arrangements.
Betty Ann Fust was born on September 8, 1938 on a farm near Elkton, South Dakota to William and Anna (Suurmeyer) Fust.  She was baptized and confirmed in the Methodist faith. The family moved several times during her childhood.  Betty started school in Garvin and later attended school in Walnut Grove and in Tracy, where she graduated in 1956. In the spring of 1957, she began work at Northwestern Bell.  Betty worked as an operator and then a supervisor.  Through the years the company changed to AT&T, US West and today is Century Link.  Betty worked at many of their offices around Minnesota including Tracy, Marshall, Crystal, Wadena and several others, moving wherever she was needed.  She retired in 1988 after 31 years of service.  Betty moved back to Marshall to spend her retirement years. In August 2018, Betty moved to Avera Morningside Heights Care Center in Marshall. Betty was an avid fan of "her" Minnesota teams–the Twins and the Vikings.  Her family knew better than to phone her when a game was on.  Betty enjoyed reading and doing crossword puzzles.
Betty is survived by her brothers: Walter (Joyce) Fust of Brainerd and Ray (Sherry Kaehn) Fust of Coon Rapids; and nieces and nephews. She is preceded in death by her parents, sister and brother-in-law, Eleanor and Otto Filter and nephew, Roger Filter.
Share this article