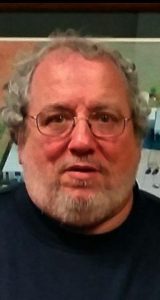 Montevideo City Manager Steve Jones has resigned or retired, effective today (Friday).
According to The Montevideo American News, Jones took the city council by surprise Monday when he included an item on the agenda simply stating 'I hereby resign my employment with The City of Montevideo" effective December 7th.
Jones, who was not at the meeting, had been Montevideo City Manager since 1998, but recently had held some closed door meetings with the city council regarding a succession plan, but had said at that time he did not plan on stepping down any time soon. No reason was given for his departure.
On Monday night the council unanimously approved what they called a retirement agreement. Jones will be paid a lump sum of more than $64,000 before taxes plus payment into an annuity, payment for unused vacation and sick hours, and he and the city agreed not to say disparaging things about each other. Jones will also remain a paid consultant to the city on their levee improvement project through June of next year.
Assistant City Manager Angie Steinbach will fill in as city manager, however she is leaving next month to take the post of Yellow Medicine County Administrator. Long time Montevideo Mayor Debra Fader recently retired, and former Mayor Jim Curtiss takes over January 1st.
Share this article