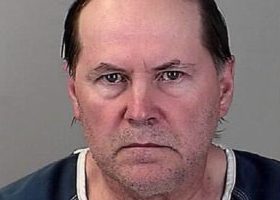 A St. James man has been charged in Watonwan Court, accused of the murders of his wife and her daughter.
St. James police arrested 59-year-old Scott Francis Engelbrecht on Saturday for fatally shooting his wife, 67-year-old Joyce Engelbreht and her daughter, 43-year-old Rachel Elaine Linder.
According to the complaint, Joyce and Scott Engelbrecht's grandson, Dillion Mathias, told investigators his grandparents began arguing Saturday evening because Scott Engelbrecht had forgotten the couple's anniversary several years in a row.  The 20-year-old said he'd been in the basement watching TV when heard a thud that sounded as if someone had fallen, then heard his mother yell, "You shot her, you bastard!"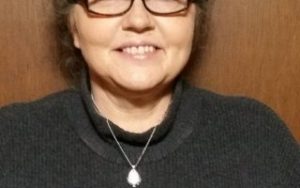 Mathias said he grabbed a stun gun and ran upstairs, where he saw Scott Engelbrecht pointing a .22 rifle toward the kitchen.  He told his mother to run and not stop after he unsuccessfully tried to use the stun gun on Scott Engelbrecht.  Mathias told police he ran to the basement and locked himself in the bathroom, where he called 911.
When Officer Jonathan LeClaire arrived on the scene at 5:41 p.m. he found Scott Engelbrecht walking through a neighboring backyard to the Engelbrecht residence on the 1100 block of First Avenue South.  LeClaire reported that Engelbrecht made a statement to the effect of "I shot her," or "I did it."  He was arrested without incident.
LeClaire found Joyce Engelbrecht inside the family's home on the floor, breathing and appearing alert.  She was transferred to the hospital in critical condition, but declared dead Sunday afternoon at 2:01 p.m.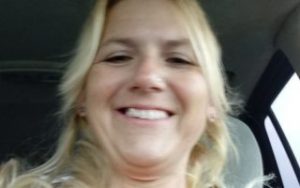 Linder was located lying on the porch deceased two houses down from the Engelbrecht residence.  The Ramsey County medical examiner says Linder was shot in the back, the forearm, and at very close range in the head.
Scott Engelbrecht was charged Monday afternoon in Watonwan County District Court with two counts of 2nd degree murder and one count of felony 2nd degree assault with a dangerous weapon.
Each murder charges carries a sentence of up to 40 years in prison, while the maximum sentence for the assault charge is seven years in prison, a $14,000 fine, or both.
Story from SouthernMinnesotaNews.com
Share this article