Monday-Friday 9 a.-2 p. & Saturday 7 a.-12 p. on
Mix 97.7
The John Tesh Radio Show is packed with plenty of real-life knowledge, random intelligence, and expert advice on the subjects that are important to you and your family!
IFYL Video | IFYL Tweets | IFYL Topics | About John & Gib
IFYL Video
IFYL Tweets
Tweets about #IFYL AND from:@JohnTesh

IFYL Topics
About John Tesh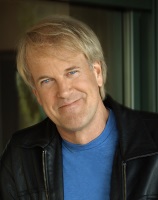 John Tesh's career has spanned 42 years and includes six Emmy's and an AP award for investigative journalism. He has sold over seven million albums and 1.2 million DVDs, has had a string of number one radio hits, earned two Grammy nominations, produced seven hit PBS music specials and performs for over 200,000 fans each year while touring. Tesh's book, Intelligence for Your Life: Powerful Lessons for Personal Growth, made the New York Times, Wall Street Journal and Amazon.com best-seller lists.
About Gib Gerard

Gib Gerard is a television and film actor, producer and host who has starred in such movies as God's Country, The Wild Stallion and All About Christmas Eve. As the millennial expert on the ʻIntelligence For Your Life' TV show, Gib shares the more quirky, trendy segments of the show with a comedic flare from his training in The Groundlings and live stage experience. Gerard also appears on the "Intelligence For Your Life" radio programs each day.