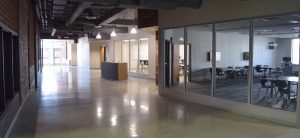 As the state legislature completes its fifth week in session, Senator Gary Dahms of Redwood Falls says education bills are taking up much of his time.
Dahms said vocational training continues to get a big push in the legislature this year. Centers like the new one in Redwood Falls are a model for other districts, and even for two-year colleges. Dahms said:
Other educational issues are taking up much of the legislature's time, also. Dahms said in the next week, he expects to hear six separate bills just focusing on special education. The goal: find ways to reduce the needless paperwork and redundancy that keeps special ed teachers chained to their desks instead of helping their students.
Share this article