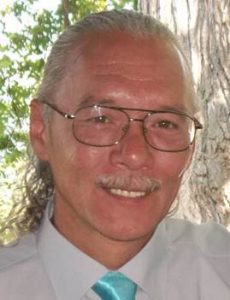 Ricky Ewald, age 57 of Clements died Tuesday, June 12, 2018, at his home.
Visitation will be on Thursday, June 14, 2018 from 5:00 pm to 7:00 pm and will continue on Friday from 9:30 am until 10:30 am at the Sturm Funeral Home in Springfield.
Service will be held at the Sturm Funeral Home in Springfield on Friday, June 15, 2018 at 10:30 am.
The clergy will be Pastor David G. Fretham.
Interment will be at the Bethlehem Lutheran Cemetery in Clements.
Arrangements are with the Sturm Funeral Home in Springfield.
On line condolences may be left for the family at www.sturmfh.com.
Ricky Dean Ewald was born to Marlin and Vivian (Weedman) Ewald in Springfield, MN on June 17, 1960. As an infant he was baptized and was confirmed in 1974 in the Lutheran faith. On June 1, 1978, he graduated from Springfield High School. After graduation Ricky moved to Crystal, MN where he worked as a machinist at NW Swissmatic. In 2001, Ricky returned to Clements where he owned and operated the Thirteenth Floor bar. In 2005, he sold the bar and went to work at Jackpot Junction. He worked there until his illness got the best of him in the fall of 2017. On April 13, 2018, Ricky was united in marriage to Deb Johnson in Redwood Falls. They remained at their home in Clements until Rick lost his battle with cancer on June 12, 2018. Ricky enjoyed golfing, fishing, camping, tinkering in his shop, and being with his pets.
He is survived by his wife Deb of Clements; sister Darlene "Dee" (Donald) Matson of New Prague; brother Randy (Noreen) Ewald of Lake Wylie, SC; step-son Ryan (Ashley) of Tea, SD; step-daughters – Carissa (Pat) Rothstein of Windom, Tiffany Carrison (fiancé Mark Krofta) of Round Lake, and Brooke (Blake) Spinks of Windom; 3 step-grandchildren; 2 aunts, nieces, nephews, and cousins; and friends. Ricky is preceded in death by his parents Marlin and Vivian Ewald; grandparents – Loren and Hattie Weedman and William and Martha Otto; and several aunts, uncles, and cousins.
Share this article