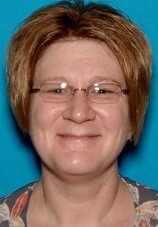 The search for missing Mankato woman Wendy Khan has expanded, with the Minnesota Bureau of Criminal Apprehension sending out notice of her disappearance statewide.
Khan was reported missing on June 3.   Her vehicle was later discovered on the 200 block of Belle Avenue of Mankato.
The 46-year-old last had contact with her daughter on June 1, which is apparently out of character.
Wendy Khan is described as 5 feet, 6 inches tall, 180 pounds with green eyes.
If you think you've seen Wendy or have information about her whereabouts, contact the Mankato Department of Public Safety at (507) 387-8780.
Story from SouthernMinnesotaNews.com
Share this article