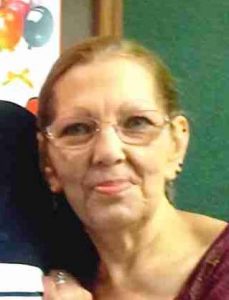 Lynn Mary (Schroeder) Sweeney, age 60 passed away on March 5, 2018 at the Dougherty Hospice House in Sioux Falls SD after a quick, but brave, strong battle with cancer.
Friends may call on the family on Friday, March 9, 2018 from 4 to 6 pm at the Sturm Funeral Home, Sleepy Eye.
Private family services will be held at a late date.
Arrangements are with the Sturm Funeral Home in Sleepy Eye, Minnesota.
On line condolences may be left for the family at www.sturmfh.com.
Lynn was the daughter of James and JoAnn (Kunze) Schroeder of Sleepy Eye, MN. She graduated from Sleepy Eye Public High School in 1975. She worked at the City Café where she met her husband Charles. They were married in 1979 at Trinity Lutheran Church. They had a daughter together, Amanda. Lynn enjoyed working and developed life-long friends as a result. When she went back to the work force, Lynn worked at Dan's bakery. She loved her job and spending time with a group of friends who she cared about very much. She then worked at Casey's. She was a valued employee and someone other employees could rely on for no matter the task. Lynn enjoyed having coffee with her friends, walking around town, and taking trips to Sioux Falls to visit her daughter. She also spent time baking treats, especially around the holidays, to give away to friends and family. Lynn also enjoyed reading and doing crafts like cross-stitch.
Lynn is survived by her husband Charles of Sleepy Eye and daughter Amanda of Sioux Falls, her brother David and his wife of Owatonna, sister in law Mary Jo and her husband of Spencer, IA, brother in law Robert and his wife of Jeffers, MN. She also had a number of nieces and a nephew who are spread out across Minnesota, Wisconsin, Iowa and Illinois. She was preceded in death by her parents (James and JoAnn Schroeder), her grandparents (William and Mary Kunze) mother and father in law (Myron and Elta), and brothers in law Gordon Sweeney and Larry Barker.
Share this article