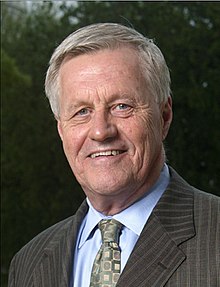 On the Weekend Farm Show, I talk with Minnesota Congressman Collin Peterson. He is the Ranking Member of the House Ag Committee. We talk about what is going on with the progress of a 2018 Farm bill.
Part 1: We talk about the hurdles that still may be facing the Farm Bill, including cuts to Ag Funding, SNAP Programs, and we also discuss the much talked about "Harvest boxes".
Part 2:  In the 2018 Farm Bill, Congressman Peterson has been advocating for an increase in CRP acreage availability.  He has a plan that seems to have support from Ag Secretary Perdue.  We also talk about the fixes to Cotton and Dairy that were made as amendments to budget legislation, earlier this year.  However, Cotton is asking for more money in the next Farm Bill.   We also talk about the probability of the Farm Bill being marked up to make it's way through the House. Peterson thinks it may not make it before the Easter Break.
Share this article