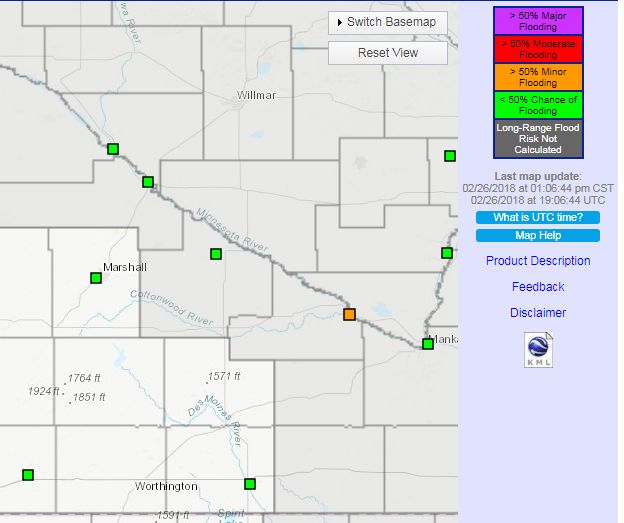 Because of low precipitation this winter, the National Weather Service is currently predicting a less-than-10 percent chance of flooding throughout the KLGR-listening area through the end of April. The highest chance of possible flooding is in the first week of April, when there could be an up to 25 percent chance of flooding.
As measured today (Feb. 26), the Redwood River is at 2.28 feet in depth at Redwood Falls. However, the flood state for the Redwood River at Redwood Falls is six feet.
The highest the Redwood River has ever measured at Redwood Falls was 15.92 feet back in 1957. The lowest the Redwood River has ever been measured here is less than an inch, back in 1976.
Share this article