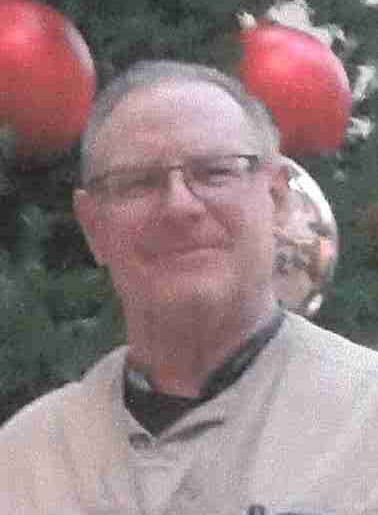 Patrick J. Dietz age 59, of Sleepy Eye, MN died on February 20, 2018, at his home.
Visitation will be on Sunday from 2 to 5 pm at the Sturm Funeral Home, Sleepy Eye and will continue on Monday from 9 until 10 am at the church.
Service will be held at the Trinity Lutheran Church, Sleepy Eye, MN, on Monday, February 26, 2018 at 10:00 am.
Military Rites by the Sleepy Eye Honor Guard.
The clergy will be Pastor Grant Fischer.
Interment will be at the Home Cemetery in Sleepy Eye, at a later date.
Arrangements are with the Sturm Funeral Home in Sleepy Eye.
On line condolences may be left for the family at www.sturmfh.com.
Patrick James Jerome Dietz was born on November 7, 1958 in Sleepy Eye, MN to Clarence Joseph & Georgeen (Fischer) Dietz. He grew up in Sleepy Eye and graduated from St. Mary's Catholic School in 1977. He served in the United States Army in Germany from 1979-1982. When he returned from the Army he attended 2 years of trade school. Pat was a Fire Arms Instructor for Izaak Walton League. Pat married Faye Kronback on April 25, 1987 in Sleepy Eye. Pat worked construction helping build Christensen Feed Mill, painted for Miesen's and worked at Detox in New Ulm. He was a member of the DAV, Legion Riders, Patriot Riders, past president of Izaak Walton League and the Legion and life member of the NRA. Pat ran the corn stand for the Legion for many years and currently was a Disabled Vet. He was an avid gun enthusiast and like riding motorcycles.
He is survived by his wife, Faye of Sleepy Eye, mother, Georgeen Dietz of Lakefield, parents-in-law, Vernon & Ruth Kronback of Lamberton, son, Joshua Dietz of North Mankato, step son, Bradley Kronback (special friend Amy) of Fergus Falls, MN, siblings, Doug (Linda) Dietz of Spicer, Alan (Lori) Dietz of Spicer, Barb (Mike) Macho of Sleepy Eye, Kathy (Steve) Condon of Lakefield, David Dietz (special friend, Maria David) of Spicer, Gary (Melinda) Dietz of Florence, OR. Pat was preceded in death by his father, Clarence Dietz.
Share this article