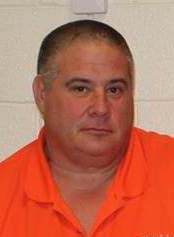 John W. Ladd, age 54, of Sleepy Eye, MN died on January 28, 2018, at Abbott-Northwestern Hospital in Minneapolis, MN.
Visitation will be on Friday from 4 to 8 pm at the Sturm Funeral Home, Sleepy Eye and will continue on Saturday from 9:30 until 10:30 am at the church.
Service will be held at the Trinity Lutheran Church, Sleepy Eye, MN, on Saturday, February 3, 2018 at 10:30 am.
The clergy will be Pastor Grant Fischer.
Arrangements are with the Sturm Funeral Home in Sleepy Eye.
Share this article