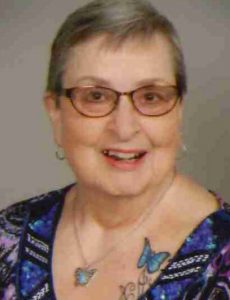 Clarice Jean Johnson age 75, of Sanborn, died on January 6, at Abbott-Northwestern Hospital in Minneapolis.
Visitation will be on Monday, January 15, from 10:00 am to 11:00 am at the Our Savior's Lutheran Church, Lamberton.
Service will be held at the Our Savior's Lutheran Church on Monday at 11:00 am.
The clergy will be Pastor Mark Jamison. Interment will be at the Sanborn City Cemetery.
Arrangements are with the Sturm Funeral Home in Lamberton. On line condolences may be left for the family at www.sturmfh.com.
Clarice Jean Johnson was born on December 22, 1942, to Edward and Gladys (Peterson) Russenberger at the Springfield Hospital. She graduated from Sanborn Public School. On December 15, 1962, Clarice was united in marriage to Russell Johnson at the Evangelical United Brethren Church in Springfield. She worked for Varpness John Deere Implement of Lamberton, provided day care, worked for AUI in Sleepy Eye, Corral Junction, and Tauer's SuperValu until medical problems required her to retire.
She is survived by her son Harley (Doreen) Johnson of Sanborn; daughter Holly Jo (Rick) Barber of Luverne; and grandchildren – Ashley Jo Barber and Nicholas (Briana) Barber. Clarice was preceded in death by her parents and husband.
Share this article