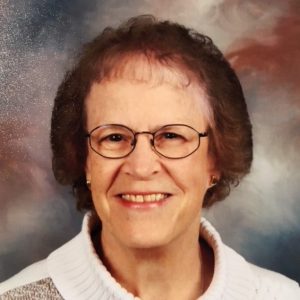 Carol Billigmeier age 65, of Melrose and formerly of Bird Island returned to Jesus on late Friday evening December 1, 2017 at RC Hospital Hospice Center in Olivia surrounded by family. Mass of Christian Burial is Wednesday, December 6th at 1:15 p.m. at St. Mary's Catholic Church in Bird Island with Rev. George Schmit as celebrant. Burial will be in the church cemetery. Visitation is Wednesday at the church from 12:00 noon to 1:00 p.m. Arrangements are with Dirks-Blem Funeral Service of Olivia. Memorials are preferred to Carol's longtime workplace St. Mary's Catholic School in Melrose or Renville County Hospice.
Carol Dena Billigmeier was born April 16, 1952 at Olivia, MN, to Wilbert "Danny" and Pauline (Uthe) Billigmeier. She grew up at Bird Island and attended St. Mary's Grade School and High School graduating in 1970. She then attended SMSU at Marshall graduating in 1974 with a B.A. in Elementary Education. She taught for five years at St. Andrew's Catholic School in Fairfax. Carol has now taught for 37 ½ years at St. Mary's Catholic School in Melrose up until her passing. She loved her "heavenly years of teaching darling little angels"….and truly loved her profession. Carol enjoyed spending time with her nephew, nieces, great-nephews, and great-nieces. Carol was a member of the National Catholic Education Association.
Carol is survived by her mother Pauline Billigmeier of Bird Island; her brother Danny Billigmeier of Bird Island; and sister Kay Ann (and Gary) Myers of Onida, SD; her nephew Eric (and Courtney) Myers and great-nephew Cale and great-nieces Kiera and Quinn of Plymouth; and her niece Rachel (and Brent) Lorentz and great-nieces Evie and Piper and great-nephew Myers of Shoreview. Carol was preceded in death by her father Wilbert "Danny" Billigmeier; her nephew Adam Danny Myers; maternal grandparents Henry and Mary Uthe; paternal grandparents Dan and Dena Billigmeier; and step grandmother Mary Billigmeier.
Share this article