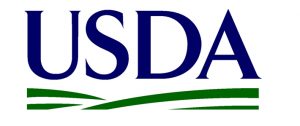 Corn for grain harvest neared completion as Minnesota farmers took advantage of the 5.7 days suitable for fieldwork during the week ending November 26, 2017, according to USDA's National Agricultural Statistics Service. Field activities included harvesting corn, baling corn stalks, spreading fertilizer, and finishing fall tillage.
Topsoil moisture supplies rated 0 percent very short, 3 percent short, 85 percent adequate and 12 percent surplus.
Subsoil moisture supplies rated 1 percent very short, 6 percent short, 83 percent adequate and 10 percent surplus.
Corn for grain harvest, at 96 percent complete, was 9 days behind last year. Moisture content of corn being harvested for grain averaged 18 percent.
This is the final weekly Minnesota Crop Progress and Condition of the season. The USDA's National Agriculture Statistics Service would like to thank the many farmers and FSA, NRCS, Extension and agribusiness personnel who provided the information for this report each week. The new season of Minnesota Crop Progress and Condition is scheduled to begin April 2, 2018.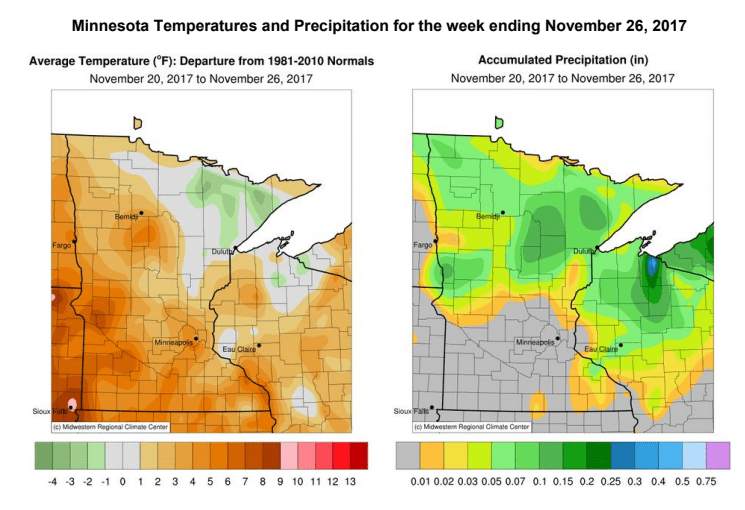 Share this article