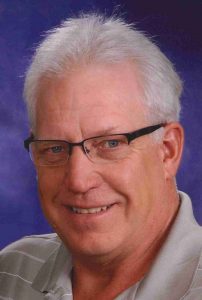 Jerald 'Jerry' Kissner, age 62 of Lamberton, died Saturday, November 18, at his home.
Visitation will be on Friday, November 24, from 4:00 pm to 7:00 pm at the Sturm Funeral Home in Lamberton and will continue on Saturday from 9:30 am until 10:30 am at the Our Savior's Lutheran Church in Lamberton.
Service will be held at the Our Savior's Lutheran Church in Lamberton on Saturday, November 25, at 10:30 am.
The clergy will be Pastor Mark Jamison.
Arrangements are with the Sturm Funeral Home in Lamberton.
On line condolences may be left for the family at www.sturmfh.com.
Jerald 'Jerry' Lee Kissner was born March 17, 1955, in Windom, MN to Robert and Wilma (Purrington) Kissner. He was the youngest of five children and grew up on the family farm. After graduating from Lamberton High School, he explored the West Coast on his motorcycle before returning to work on the family farm in Highwater Township. Jerry, otherwise known as "Grips", met his future wife through their mutual love of softball. He was united in marriage to Nancy Hoffman on August 17, 1984, in Wabasso. They moved to the family farm homestead where they raised their three children, Nicki, Tyler and Wade. Jerry raised livestock and farmed for many years until he completed the harvest this fall. In addition, he worked for many years as a crop insurance adjuster where he made many lasting friendships. Jerry's passion for knowledge led him to be very mechanically inclined. He enjoyed helping his kids with house projects and finding inventive solutions to any problem. He was a kid at heart, and he had the ability to make anyone laugh with his jokes and pranks. After many years of playing softball, he retired his glove and took up golfing, shooting pool and fishing. Jerry took multiple fishing trips with his sons and also spent many family vacations in Mexico creating wonderful memories. Family was of the utmost importance to Jerry, and he would have done anything for them.
Jerry Kissner passed away at his home Saturday, November 18, 2017, at the age of 62.
He is survived by wife Nancy; children- Nicki (Scott) Price of Kirkland, WA, Tyler (Heather Brandenburg) Kissner of Sioux Falls, SD, and Wade Kissner of Detroit Lakes, MN; grandchildren- Maison and Coen Price; grandpuppy Kash; brother Dewey Kissner; and sister Carol Kissner. He was preceded in death by his parents Bob and Wilma Kissner; and sisters- Diane Kissner and Julie Mitchell.
Share this article