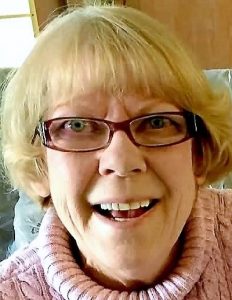 Duane "Vickie" Anderson, born June 20th, 1945, in Lake Lillian, MN died peacefully November 5, 2017 in Bloomington, MN.
A Celebration of Life will be Thursday, November 9, 2017 from 5-7 p.m. at the Bloomington Holiday Inn, 1201 W. 94th St. Bloomington, MN 55431. There will be a visitation on Friday, November 10, 2017 at K-M Funeral Home in Lake Lillian, MN from 1-3 p.m. with burial following in the Tromso Cemetery, rural Lake Lillian.
Vickie is survived by her son Christopher (Shelly) Anderson; her 3 grandchildren: Savannah, Noah and Aiden, many cousins and lifelong friend Diane Howe.  Vickie was preceded in death by her parents, Roy and Arlene Vick and brother Algene Vick.  Memorials are preferred to Tromso Cemetery.
Arrangements by K-M Funeral Home, Lake Lillian, MN.
Share this article