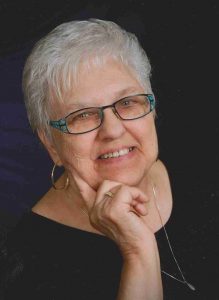 Yvonne Meindl, age 76, of Springfield, MN died on October 6, at St. John Lutheran Home in Springfield.
Visitation will be on Saturday, October 14, from 9:00 am to 11:00 am at the St. Raphael's Catholic Church in Springfield.
A Memorial Mass will be held at the church on Saturday at 11:00 am.
The clergy will be Father Phil Schotzko. Interment will be at St. Raphael Catholic Cemetery in Springfield, MN.
Arrangements are with the Sturm Funeral Home in Springfield, Minnesota. On line condolences may be left for the family at www.sturmfh.com.
Yvonne M. Meindl was born to Rudolph and Evelyn (Rositzke) Stern on February 9, 1941 in Springfield, MN. She attended and graduated from Springfield High School. Yvonne was then united in marriage to Vincent Meindl on August 26, 1961 at St. Raphael's Catholic Church in Springfield. She worked for the telephone company as an operator, St. Raphael's Catholic School as an aide, and then for PBR Optical as a receptionist. Yvonne enjoyed coffee time with her friends, watching Minnesota sports and Hallmark Channel, and time with her family. She was especially proud of her two granddaughters. Yvonne was a member of St. Raphael Catholic Church.
She is survived by her son Steven (Bonnie) Meindl of Champlin, daughter Shannon (Mike) Petersen of Mankato, and grandchildren Lindsey and Abby. Yvonne was preceded in death by her parents, husband Vincent in 2015, and sister Doris.
Share this article