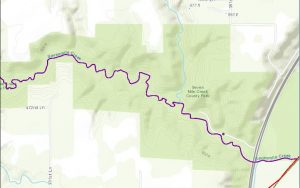 While water quality remains a major concern across the Land of 10,000 Lakes, there are some success stories, and among them is Nicollet County's Seven Mile Creek.
Thanks to restorative actions, the Minnesota Pollution Control Agency says Seven Mile Creek now has pesticide levels low enough to meet the standard for aquatic life such as fish. That improvement has the MPCA recommending the creek be removed from the state's impaired waters list.
Despite the surfacing of some stories of success, the draft 2018 impaired waters list includes 5,101 lakes, with 618 new listings. That includes all or sections of the Minnesota River and Barney Fry Creek in Nicollet County, "Little Beauford Ditch" in Blue Earth County, and Clear Lake in Le Sueur County.
(Copyright © 2017 Southern Minnesota News – Alpha Media Mankato. All rights reserved. This material may not be published, broadcast, rewritten or redistributed.)
http://www.southernminnesotanews.com/
Share this article