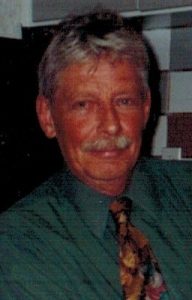 Terry Lee March, age 69 of Waveland, Mississippi formerly of Redwood Falls, passed away Tuesday, September 26, 2017 at Memorial Hospital in Gulfport, MS. His "Celebration of Life" service will be held on Saturday, October 7, 2017 at 11:00 a.m. at the American Legion in Redwood Falls, MN. The family would like to invite Terry's friends to share their cherished memories of him at the service.
Terry was born November 26, 1947 to Charles and Alice (Brooks) March in Redwood Falls. He graduated from Redwood Falls High School in 1965 and enlisted in the National Guard in September of 1966. Terry served in the National Guard for over 22 years before retiring in November of 1989. On June 2, 1979, he was united in marriage to Amy (Tesmar) Fesenmaier at Ramsey Park in Redwood Falls. Terry was the owner of Red Line Truckline and delivered NAPA auto parts in Southwestern Minnesota and Eastern South Dakota for several years. He worked at Jackpot Junction Casino before moving to Bay St. Louis, Mississippi in 1992. He was employed as an Assistant Slot Shift Manager at Casino Magic in Bay St. Louis and Biloxi until his retirement in 2010. Terry was an extremely hard worker with a wonderful sense of humor. He had a great passion for woodworking and enjoyed hunting, fishing, bowling, stock car racing, and playing cards.
He is survived by his wife, Amy of Waveland, MS; his two children: Kim (March) Allex of Renville and Tom March of Waveland; his grandson, Jordan Freitag of Renville and his sister-in-law, Rosemary March of Redwood Falls. He was preceded in death by his parents, his brothers Raleigh and Chuck March, and his sister-in-law Donna March.
Share this article