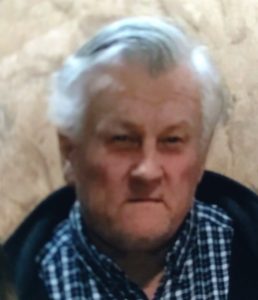 Craig Hultquist, 75, of Belview passed away on Monday, August 7, 2017 at Park Nicollet Methodist Hospital in St. Louis Park. Private family services will be held at a later date with burial in the Grace Lutheran Cemetery in Belview.
Craig Wesley Hultquist was born on February 22, 1942.  Youngest son of Clifford and Erma (Brockman) Hultquist.  He attended Belview Public School.  Craig worked as a mechanic in Olivia, was an over the road trucker and a locomotive driver for Southwest Minnesota Sugar Beet Cooperative in Renville. He also hauled scrap iron and aluminum for recycling. Craig was married in 1967 and divorced in 1972.
Craig is survived by his children; Teresa Hultquist of Belview and John Hultquist of Redwood Falls, grandchildren; Madison Read, Jessica Read, Josiah Hultquist and Isaiah Hultquist.  Also surviving are his siblings; Joan Mullen of Cambridge, Darline Dirks of Crookston, Dale (LaDonna) Hultquist of Mankato, Glenda (Terry) Dill of Torrington, CT and sister in law Wildie Hultquist of Belview, along with many nieces, nephews and cousins.
Preceding Craig in death were his parents Clifford and Erma Hultquist, brother Verdon (Jack) Hultquist, sister Joyce Bumstead and brother in law Ray Mullen.
Blessed be his memory.
Share this article