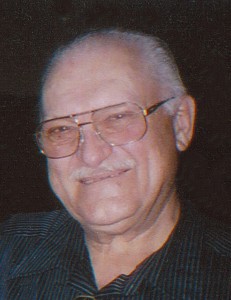 Arvin A. Dahmes, 81, of Morgan died Tuesday, November 29, 2016 at Gil-Mor Manor in Morgan. Funeral services will be held at 10:30 a.m. on Saturday, December 3, 2016 from the United Methodist Church in Morgan with burial to follow in Bethany Lutheran Cemetery, rural Morgan. Visitation will be held on Friday, December 2, 2016, from 4 until 8 p.m., at Nelson-Hillestad Funeral Home in Redwood Falls. Visitation will continue on Saturday, from 9:30 until 10:30 a.m., at the church.
Arrangements are with Nelson-Hillestad Funeral and Cremation Service of Morgan. E-mail condolences may be sent via www.nelson-hillestad.com.
Arvin Arlo Dahmes, the son of Otto and Hilda (Steinhaus) Dahmes, was born August 14, 1935 on the family farm in Three Lakes Township, Redwood County. He grew up on the family farm near Clements and received his elementary education in the nearby rural school. Arvin attended Springfield High School and graduated there on June 3, 1954.
On September 9, 1956, Arvin married Lola Schiller and they made their first home in an upstairs apartment on the Dahmes home farm. Three years later they moved to a farm site northeast of Clements then, in 1969, the family moved to their current home west of Morgan. Arvin worked as a carpenter for most of his adult life. He was employed by Gilbert Jacobson and then Sy Klabunde Construction for 20 years before starting his own construction business.
Arvin was a member of Bethany Lutheran Church where he served on the church council and the building committee. He belonged to Friends of Gilfillan and the Prairieland Fly Wheelers Two Cylinder Club. Arvin liked fishing and playing cards. He and Lola enjoyed riding motorcycle and took several trips to the Dakotas and Colorado. Arvin was a pitcher on various local fast-pitch softball teams and enjoyed following the Minnesota Twins.
Arvin is survived by his wife Lola of Morgan; and children Tim (Patricia) Dahmes of Chaska, Tamera (Jay) Baune of Redwood Falls, Todd Dahmes (special friend Susie) of Morgan, Troy (Shelly) Dahmes of Morgan, and Trevor (Emily) Dahmes of Morgan. Also surviving are his grandchildren Alicia (Mike) Lesher of Chaska, Derek (Katie) Clements of Carver, Tawny (Soren) Hoeger-Lerdal of St. Paul, Travis (Jill) Baune of Gulf Breeze, Florida, Tyler (Callie) Baune of Redwood Falls, Tanner (Micah) Baune of Redwood Falls, Sadie (Josh) Smetak of Redwood Falls, Derek Dahmes (special friend Brittany) of Redwood Falls, Dylan Dahmes (special friend Lauren) of Luverne, Shelby Dahmes (special friend Ashley) of Dover, and Trey Dahmes, Taylor Dahmes, and Thomas Dahmes all of Morgan. Further surviving are his great-grandchildren Jonathan, Sophia, Olivia, and Benjamin Dahmes, August Hoeger-Lerdal, Benjamin and Brett Baune, Conner and Kipton Baune, Reese, Travet, Mason, and Bridger Smetak, and Zora and Layton Dahmes; his sister Phyllis Posz of Sanborn; brother Verlin (Doris) Dahmes of Alexandria; sisters-in-law Viola Dahmes of Redwood Falls, Joanie Dahmes of Clements, and Dorothy Dahmes of Farmington; and many other relatives and friends.
Arvin was preceded in death by his sister Darlene Hoffbeck; and brothers Oliver, LaVerne, Orville, Virgil, and Vilo.
Blessed be his memory.
Share this article