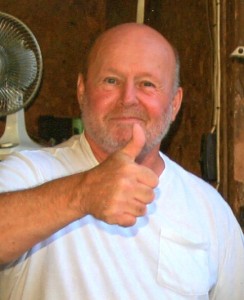 David Alan Trongard, age 67, of Renville, died Friday, September 30, 2016, at the RenVilla Nursing Home. Visitation will be held on Monday, November 7th, from 5-6 p.m. with a service of Remembrance at 6:00 p.m. at the Dirks-Blem Funeral Home in Renville. Burial will be at a later date in Fairview Cemetery in Renville. In Lieu of flowers, memorials preferred.
David Alan Trongard was born on September 21, 1949, in Minneapolis, Minnesota and later adopted by Floyd Emery and Helen Esther (Wieley) Trongard. He grew up in Renville and graduated from Renville High School in 1968. He served his country in the United States Navy from 1968 until 1972, during which time he served two tours in Vietnam. Following the service, Dave lived in several areas including Ohio and Hawaii, prior to moving back to Minnesota. He worked at Control Data in Minneapolis, and Standard Register in Dayton, Ohio.
Survivors include his sister, Martha Trongard of Burnsville; and other relatives and many friends. He was preceded in death by his parents.
Share this article