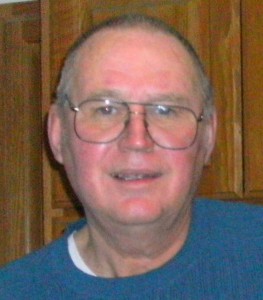 Monis "Monie" Meyer age 78 of Morgan, MN died surrounded by his family Friday evening, October 28, 2016, at Sleepy Eye Medical Center.
Visitation will be on Friday, November 4, 2016 from 9 to 11 am at the Trinity Lutheran Church, Sleepy Eye, MN.
Service will be held at the Trinity Lutheran Church on Friday, November 4, 2016 at 11 am.
The clergy will be Pastor Keith Ainsley. Interment will be at the Sundown Lutheran Cemetery in Springfield, Minnesota.
Arrangements are with the Sturm Funeral Home in Sleepy Eye. Online condolences may be left for the family at www.sturmfh.com.
Monie was born on May 3, 1938 in Springfield, MN to Leander and Marjorie (Matison) Meyer. Monie attended school in Sanborn. He married Mary (Rathman) Meyer in 1960, and this marriage resulted in two children, Tracee and Jason. Monie later married Linda (Barnes) Meyer in 1990. He served in the National Guard as a young man. He fostered his love of the land and travel through dedicating his life to farming and long-distance truck driving. Monie resided in Southwestern Minnesota. Springfield, Sleepy Eye, and Morgan were primary residences. His incredible sense of humor will always be remembered with a smile and missed by many.
Monie is survived by his wife, Linda (Barnes) Meyer, daughter, Tracee (Frank) Fromm, Grandchildren, Daniel and Zachary Fromm, Abigail and Ian (Willie) Meyer, sisters, Kathryn (Meyer) Wolf and Melanie (Meyer) Hanson, in addition to many great-grandchildren, nieces, nephews, great-nieces, great-nephews, and cousins. He was preceded in death by his parents, Leander and Marjorie Meyer, sisters, Baby Meyer and Cheryl (Meyer) Lanphere, son, Jason Meyer, and grandson, Alan Fromm.
Share this article