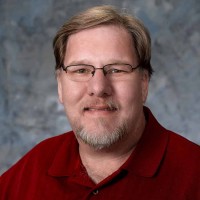 Hard to believe it's been over 10 years since I've come back to KLGR Radio in Redwood Falls.
Born in Minneapolis, but raised here in Southwest Minnesota, living in both Redwood Falls and Belview.
After graduating from Belview, (yes Belview had their own school back then), I attended Broadcasting School at Brown Institute, now Brown College in Minneapolis. After graduating from Brown, I worked part time at KLGR before getting my first real broadcasting job at KHOL in Beulah, North Dakota
I first started working afternoons, began their sports programming with play by play of the Minors and Bison and finally moved into sales. After 4 ½ years I moved back to Minnesota and started at KDMA and KMGM in Montevideo.
I worked full time and part time there for 10 years until I got the chance to move back home and become the Sports Director here at KLGR AM and FM.
My days are spent on the air from 10am until 2pm, writing , producing, recording commercials, and reporting on all the world of sports including a coaches show on Saturdays in September through March. From the local High Schools through the pros we cover it all. Most nights from August through June are spent in the High School Gyms and ball field doing play by play. I announce football and volleyball in the fall, Boys' and Girls Basketball and Hockey plus Wrestling results in the winter and girls fastpitch softball and baseball in the spring.
Since I've been at KLGR I've covered State Champions in Football, Volleyball, Girls' Basketball, Girls' Fastpitch Softball and Baseball.
My summers are spend as the track announcer for the Redwood Speedway on Sunday evenings. In my free time I enjoy spending time with my wife Kathy, our families, fishing, a little golf and supporting the Minnesota Sports teams, most of al the Vikings, I bleed purple!
Share this article